A commissioned piece of work for Aquatint in response to a brief set by Enable Leisure & Culture. The client was looking for a poster design with a new look and feel, in order to promote Battersea Park's firework display. My proposed design revolves around the colour and light of fireworks and offers a slightly different feel through the focus on the figure. I wanted to convey the wonder and spectacle of fireworks without the use of overly familiar imagery.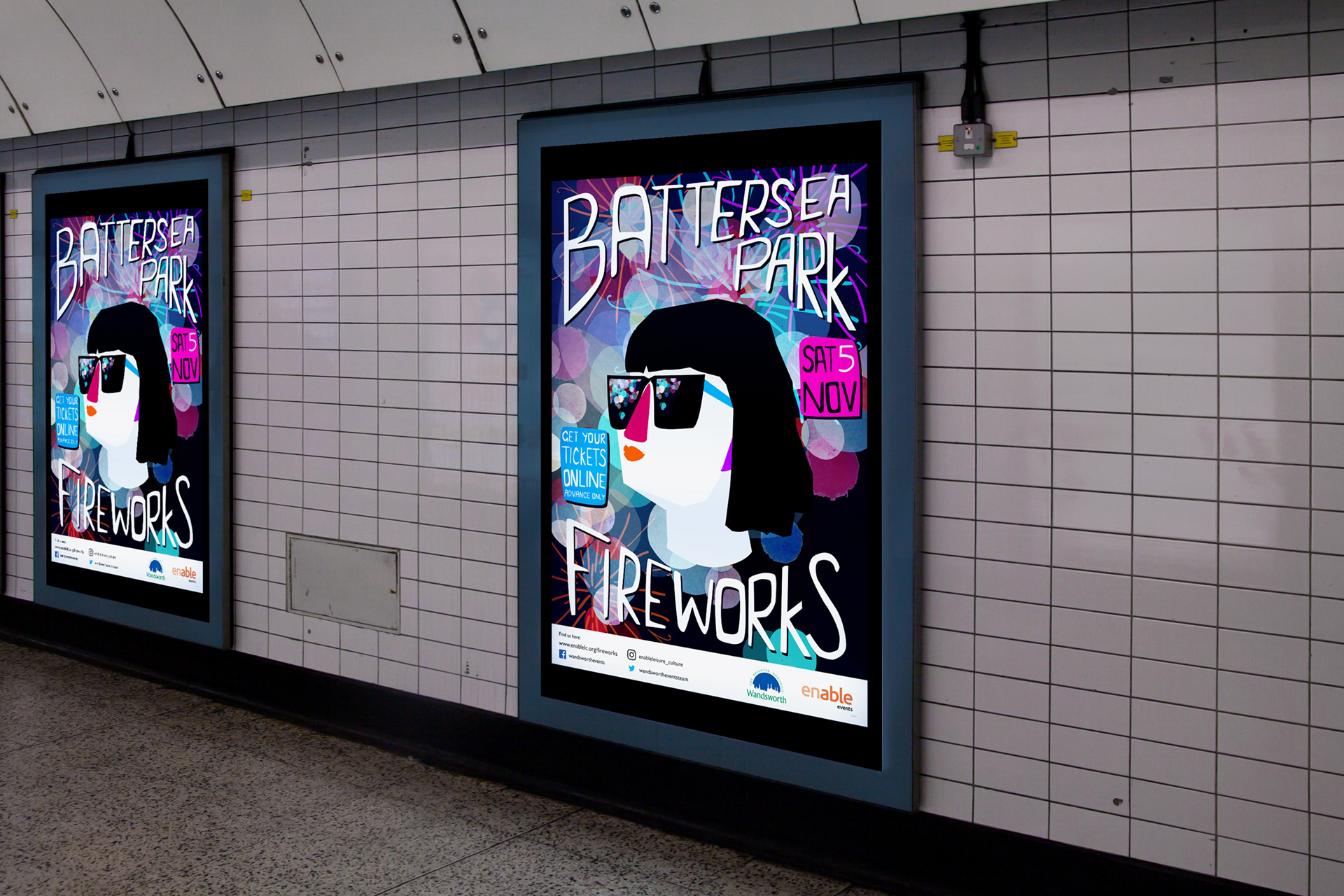 A mockup of the design as digital posters in situ.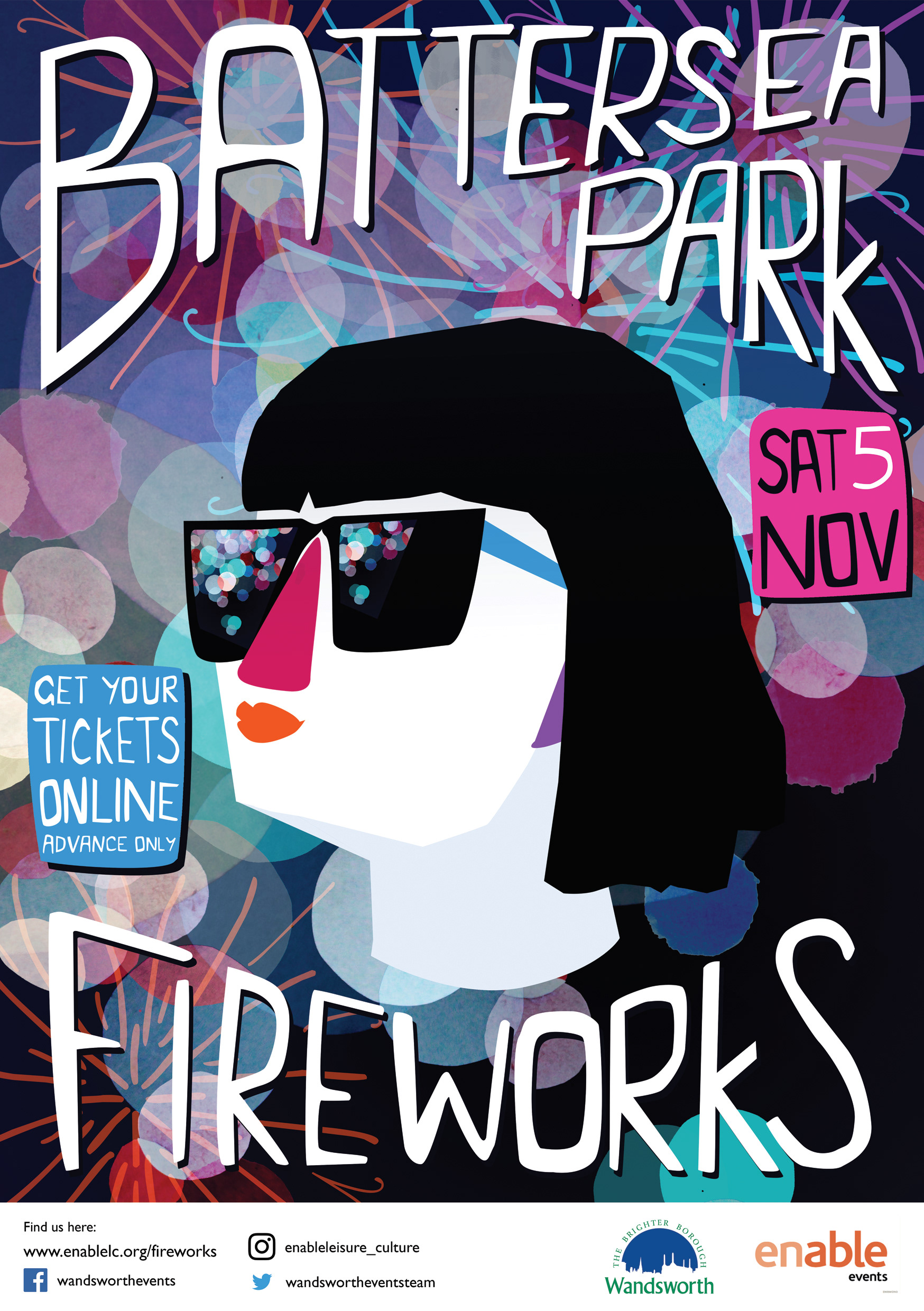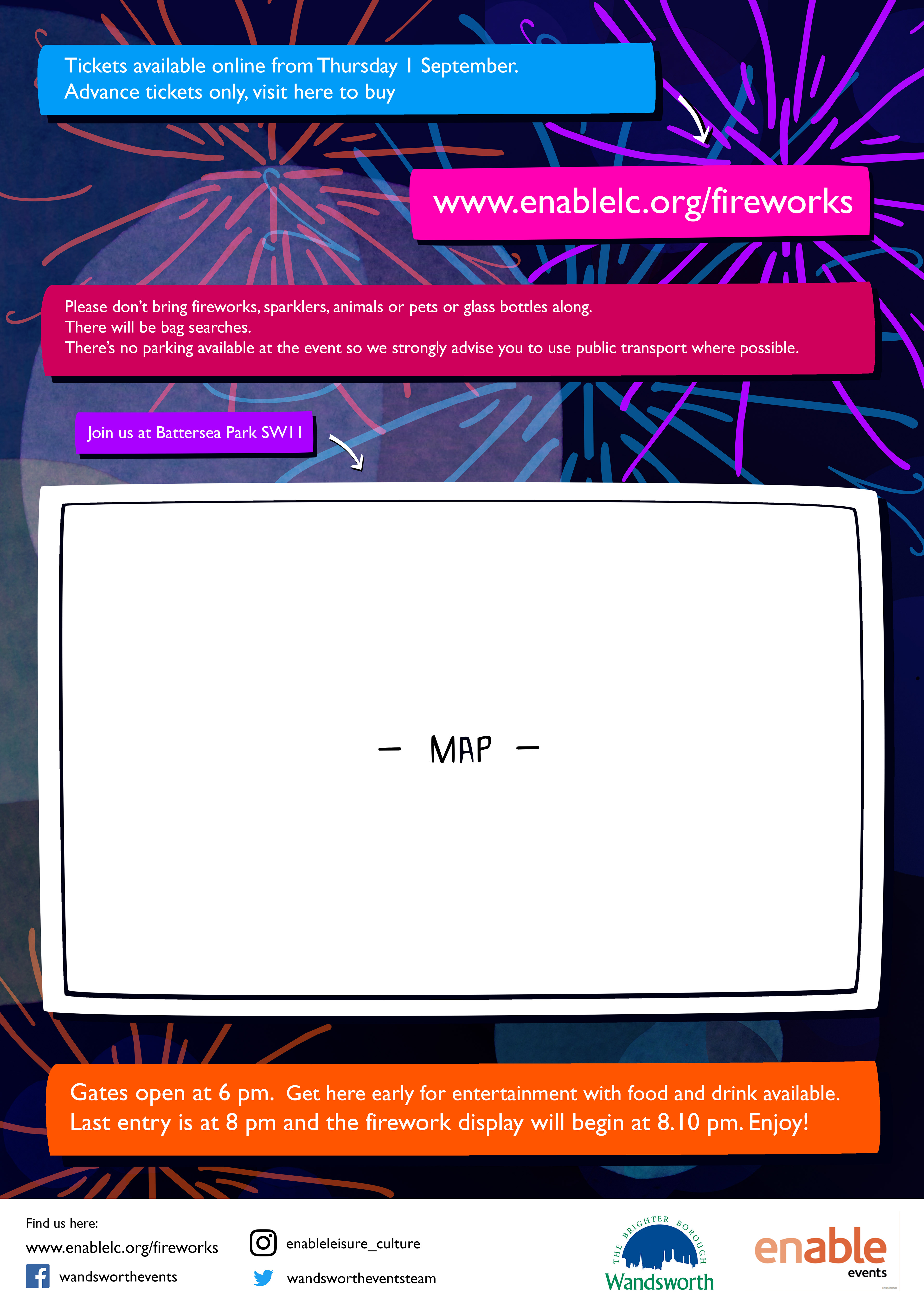 Unfortunately, this design was not selected by Enable Leisure & Culture.
Illustration, Layout, Print, Promotion