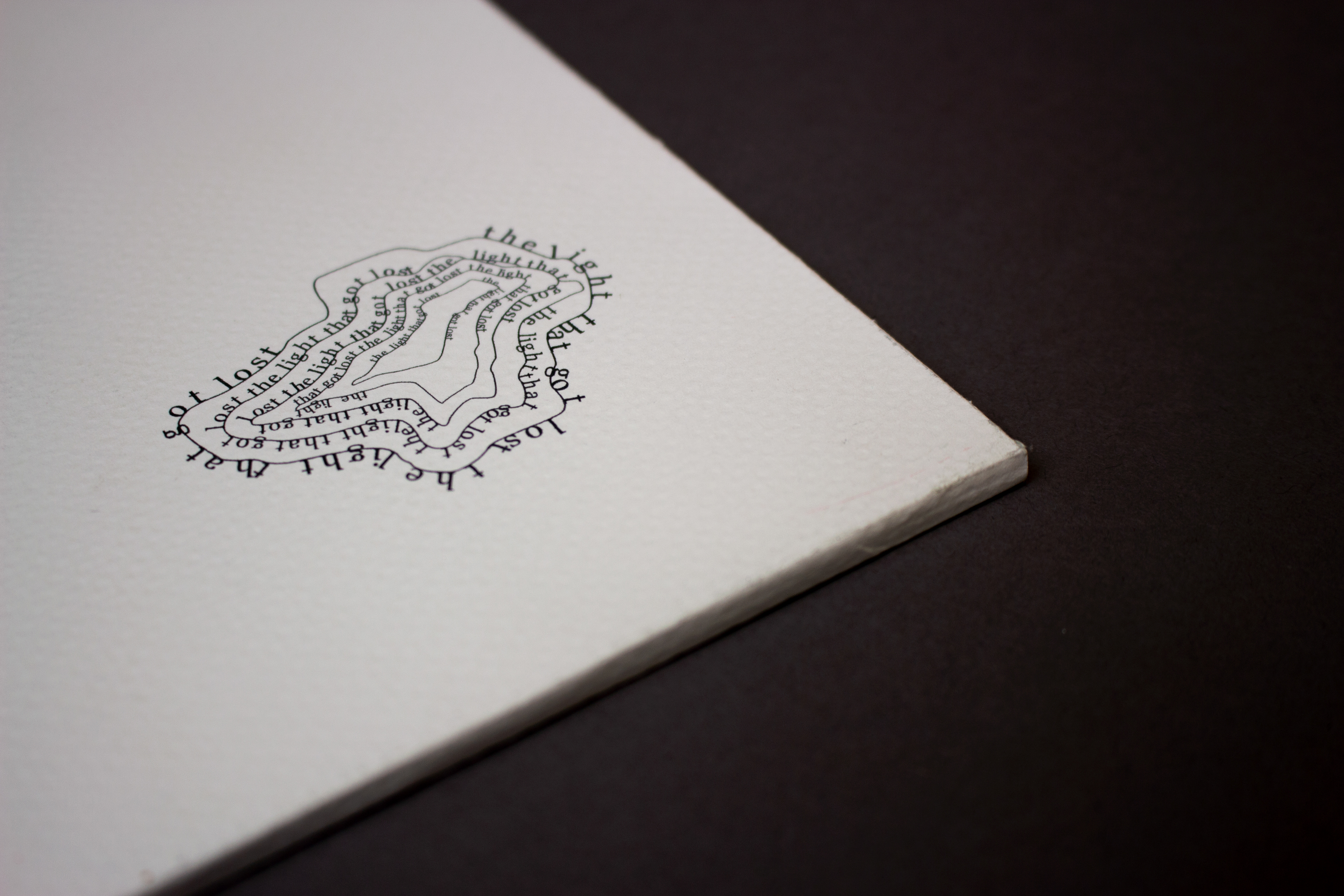 A typographic piece inspired by a provided text looking at the colour blue, depth and distance. My interpretation looked the feeling of "dissolving" a term that really struck me when reading through the text. This piece represents the breakdown of a long-distance relationship.
It alludes to the miscommunication that often occurs within relationships, missed phone calls and lost letters. The two people, islands, isolated and separate, on opposite sides of the envelope because of the sticker seal.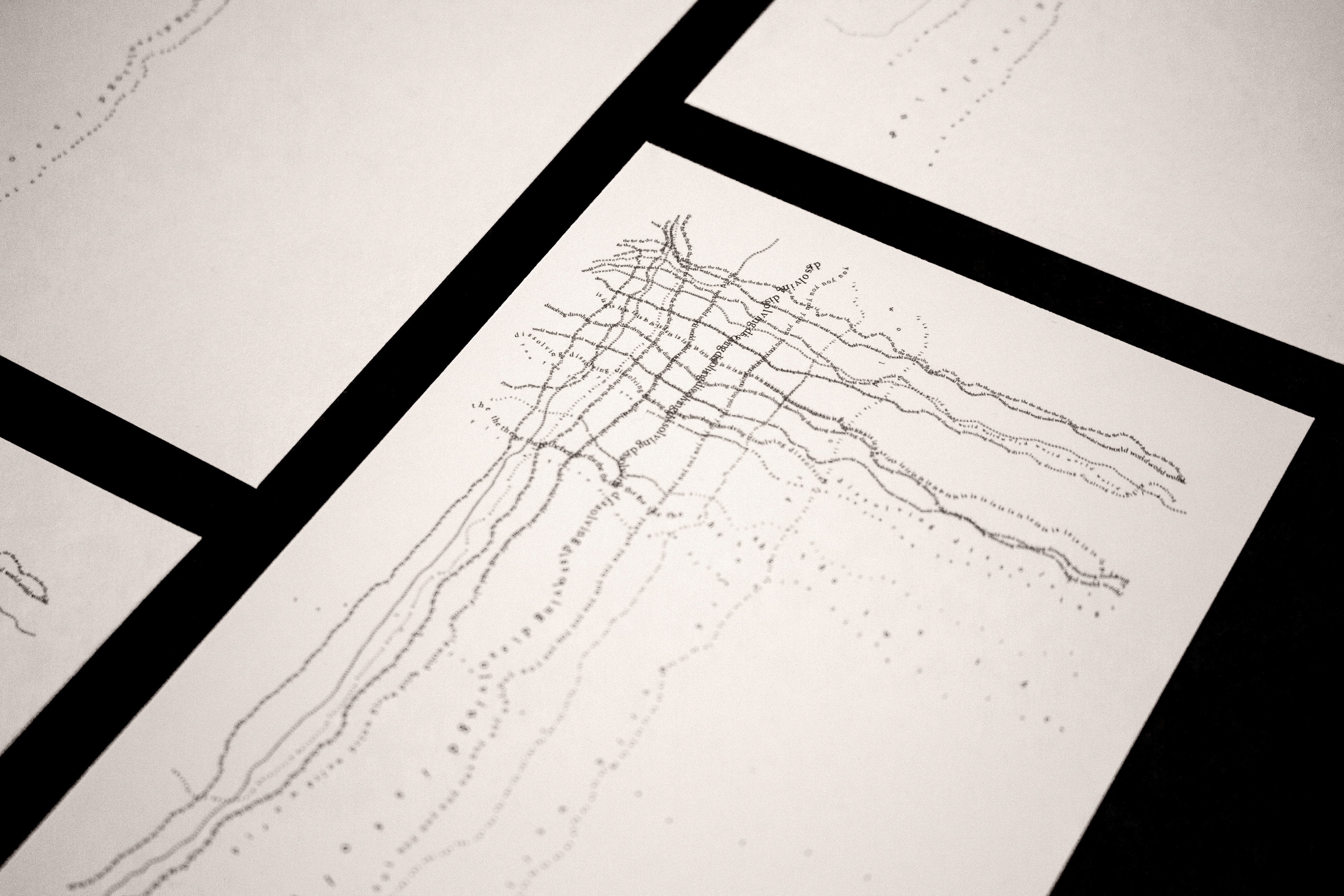 Within the envelope there are a series of delicate typographic prints. The constructed linguistic texture unravels like the relationship, leaving one just wistful and thinking of 'you'.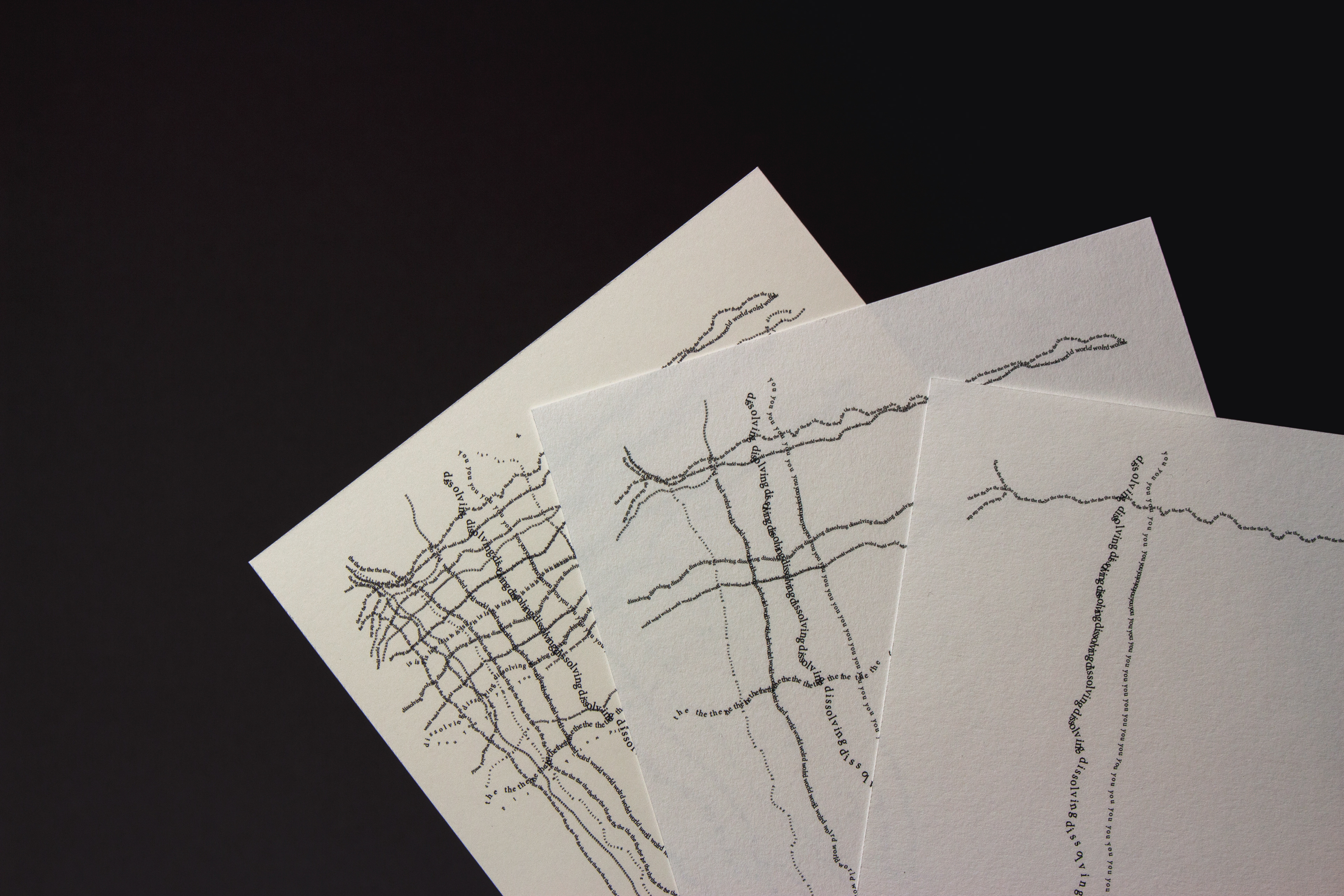 Typography, Art Direction, Print, Packaging